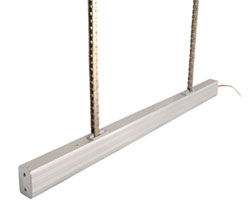 Electric window opener electric window actuator electric single chain window opener electric dual chain window opener automatic window opener automatic window actuator smoke ventilation natural ventilation

Product Description
ELECTRIC DUAL CHAIN WINDOW OPENER 800N
Overview
Ideal for smart buildings; integrates with building and home automation systems.
Very low noise operation.
Double-link stainless steel chain, with chrome-plated brass terminal.
Low voltage DC24V and AC220V motors are energy efficient.
Two Motors with strong force.
Tight vent closure using electronic power cut-off.
WP series has a slim casing and low-noise operation.
Push/Pull Force up to 800 N.
Opening distance ranges from 50 mm to 800 mm approx., according to version.
Temperature resistant (30 min/200°C) with 10,000 double strokes at the rated load.
Application
For automation of awning or hopper windows, skylights, or curtain wall vents.
For commercial, institutional and residential projects, including schools, universities, municipal buildings, offices, gymnasiums, homes, condos, and more.
Natural Ventilation systems, such as operable windows and skylights, save energy and lower operating costs by reducing air conditioning and heating use.
LEED credits for green building projects can be earned under Indoor
Environmental Quality for Natural Ventilation, Daylighting and Views.
Smoke Evacuation systems reduce smoke, heat and casualties during a fire;actuators are PRODUCED ACCORDING TO WP and CE standard.