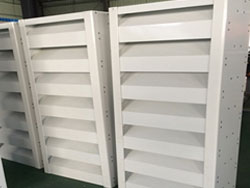 Acoustic louvre

Product Description
Acoustic louvre
Overview
In built up areas especially, there is a need to suppress noise generated by machinery or from other sources such as underground car parks, whether the need to suppress noise is required by regulation or not. Often the best escape route for noise into the surrounding area is through ventilation channel .
Acoustic louvres are one solution to this, and Windpane acousWindpaneres enable effective reduction of noise transfer, without hindering the operation of ventilation systems.
Applications
Building Ventilation .
Generator Room Intake and Discharge Vents.
Barrier Wall Systems - Cross Ventilation
Acoustical Enclosure Ventilation
Pump Room Ventilation
Flanges
Bird Screen
Powder-Coat Finish
Structural Design Services for Large Louver Banks and Walls
Acessories
Acoustical Louvers are used as part of the intake/exhaust air system of buildings, structures, or equipment to help reduce noise produced by the system equipment.
They have a relatively large surface area which compensates for their lack of depth.
Models are available in varying depths, percent open area and blade configurations yielding various pressure loss and noise reduction performance.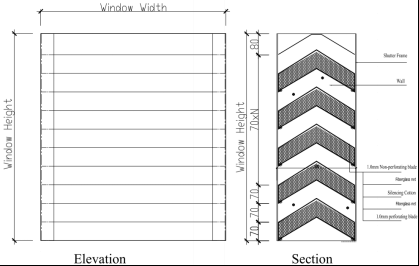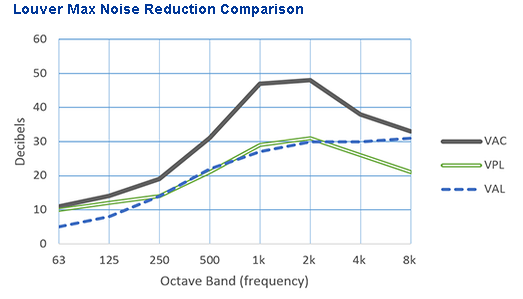 Features
Excellent design and convenient installation.
Standard depth:150mm、200mm、300mm、400mm。
Silencing grade: 9-20dB。
Hard construction and better used for outdoor
Water proof design。
The colour will be slected by client
Large ventilation rate,high noise reduction rate
Acoustic louvre banks over 1500mm wide and/or 4000mm high
will normally be supplied as two or more modules for site assembly.